Today's polish is a lovely brown from the core color line called Nirvana. It's a mid-dark, cool leaning, perfectly controllable color, and I even have a comparison for you guys today!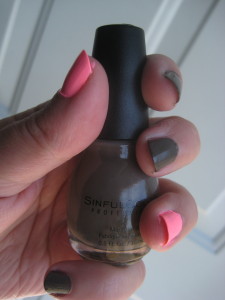 On my index finger is Nirvana, and on my middle finger is today's dupe, Wet n Wild Megalast Distressed to Impress. Two coats of each…
…and three coats. As you can see, Nirvana dries glossier than Distressed to Impress. Formula-wise both were good, and although I liked the wide brush of the Wet n Wild bottle slightly more, I don't like how thick the brush stem is. I always consider it a hassle to use because of that. Colorwise it's a perfect match.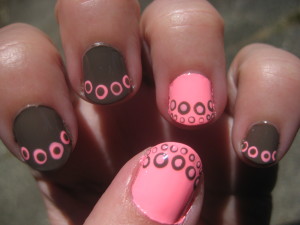 The other color in today's mani is China Glaze Shocking Pink,  an awesome bright bubblegum pink which I think goes with the brown perfectly. Finally, I mattified the whole lot. I love this mani a lot more than I initially thought I would!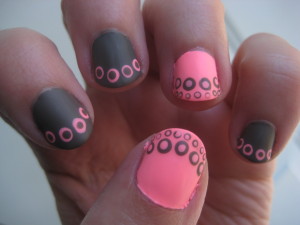 Would I recommend picking it up? Sure! It's a simple brown, and I don't doubt there are also the same shade in other mainstream polishes, but it's not bad for the price.