And Summer turns to Autumn. As do my nails! Today I have Amethyst, a dark smoky purple that is basically Tempest a few shades darker. It's also from the core collection, and this year-round polish is great for colder weather.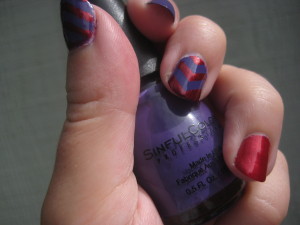 I apologize for the light quality, but fall means cloudy light.
I used two coats, but three might have evened things out a bit on my index finger. I've paired Amethyst with Zoya Valentina, a gift from a secret santa swap that I hadn't gotten around to wearing yet. First off, I just want to say that I love how glowy this red is. It's very much a fall color in my opinion, and goes together with Amethyst for a gorgeous royal combo.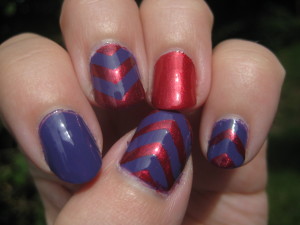 Amethyst is rather subdued compared to Valentina. It's nicely opaque, a smooth fall color with some good warmth to it. It leans warm, and applies well.
Do I recommend it? If you're a fan of smoky, subdued colors, I'd definitely recommend taking a look!